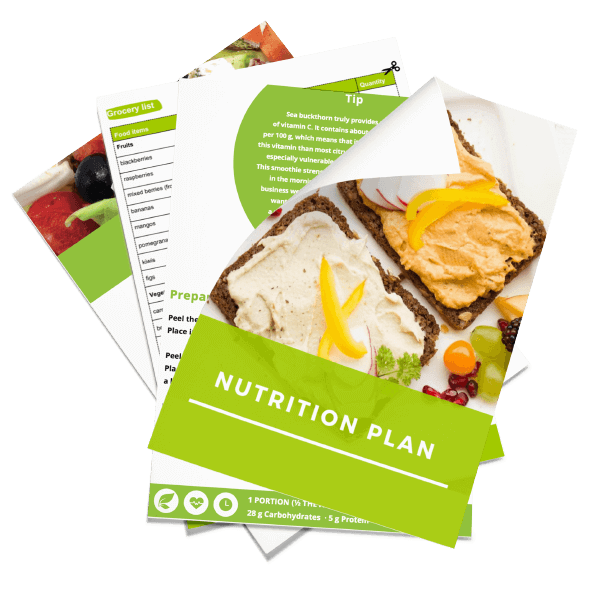 The heart of the Nutrition Plan Masterclass is your individual meal plan. My software creates your personal weight loss plan within just a few seconds.

The meal plan clearly explains what to eat and when to eat it, in order to melt your excess body fat.

You simply type in your personal data (sex, height, weight, age and how many hours a day you spend sleeping, sitting, walking and working out). Additionally, you can choose between different diet styles, such as low carb, low fat and vegetarian.

And within just a few seconds you'll have your perfect meal plan to lose weight.

The best thing about it: You can create a new plan as many times as you want. Especially after losing the first couple of pounds, it's important to get a new, adjusted meal plan.
Perfect combination: The Nutrition Plan Masterclass and my book "Starvation Mode" go hand in hand and complement each other.
Science-based: The latest scientific studies show that a well-planned diet leads to faster weight loss.
Lifelong access: Create new meal plans as many times as you want for successful and sustainable weight loss in the long run. You can even create meal plans for your friends, family and your partner, so that you can work on reaching your dream weight together.
Clear instructions: No more calorie tracking, no wandering around in the supermarket. I've got it all laid out for you, so that weight loss becomes easy and simple.
Easy to use: You'll receive login credentials via email to access the Nutrition Plan Masterclass online. Simply login and get started. No waiting around. If you have any questions, my team and I are always here for you.